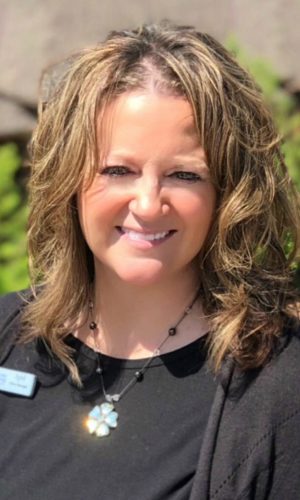 April
Office Manager
April came to Mountain Springs Advanced Dental with over 20 years in the dental field. April found her love of dentistry as an expanded dental assistant before becoming an office manager. She has a passion for all things dental and making the treatment plan process as simple as possible.
For fun, April enjoys hiking with (and spoiling) her dogs, traveling with her husband and spending time with family.
Lori
Patient Coordinator
A Colorado Native, Lori has an extensive medical background of 10 years as a CNA and Medical Tech. She came over to Dentistry for a new career path and has never looked back! Lori is completely fulfilled when she is able to support patients and their families.
Outside of work, Lori loves hanging out with her husband and kids, being crafty and is proud of being goofy, especially making parody videos.
Taryn
Laser Certified Dental Hygienist, RDH
Taryn graduated from Cuyahoga Community College in Cleveland with her degree in Dental Hygiene in 2012. She has a passion for educating patients in achieving optimum oral health and helping patients overcome their dental fears. Taryn has dreamed of living in Colorado since she was a young girl, and is ecstatic to finally be here. When not in the office, she is enjoying the mountains hiking, biking, kayaking, or camping with her family.
Mel
Dental Hygienist, RDH
Mel graduated from Colorado Northwestern Community College in 2015 and brings to our office a positive attitude while advocating for complete oral wellness. Mel's favorite aspect of dentistry is patient education customized to your individual needs and goals. From explanation of procedures to offering a variety of home care options, you can be assured your care is provided in a calm and welcoming environment.
As a Colorado native, Mel enjoys all things active including yoga, hiking, exercising, and snowboarding. The mountains are always calling!